Introduction
If you own an online store, you must be familiar with E-commerce platforms. You may have wondered what the best E-commerce platform available is. The answer is Shopify because of its amazing features and benefits. They make setting up and running an online store easy. You'll be able to offer the products and services your customers need. Shopify also allows you to create detailed product and service descriptions.
Creating a professional website that rivals those of E-Bay and Amazon.com is a breeze. You don't even have to know programming languages or HTML to do so! It's payment mechanisms make selling products and accepting payments quick and easy. You'll learn why Shopify is the best and most popular E-commerce platform available!
1. What is Shopify and how does it help store owners?
In today's hyper-competitive digital world customers shop online. You need to have a professional website that attracts people right away and keeps them there. All of this and more is possible with Shopify. Shopify is a platform that allows you to create online stores, you can sell any product (or service) imaginable. Use Shopify and you'll join the hundreds of thousands of entrepreneurs who are happy customers. Furthermore, these vendors are located in more than 175 nations.

Shopify will help you because it will introduce your products and services to the vast global market. You'll be able to transcend national and international boundaries by selling to those you never thought imaginable. The best part is you can create a professional and awesome online store with just a few clicks.
2. How is Shopify used and what types of goods/services can be sold on it?
Shopify uses SaaS (software as a service) to operate. It uses cloud technology This makes it scalable. You can increase capabilities during the busy season, and scale back during downtime. Paying a small fee will allow you to access the admin panel. You'll be able to add and remove products/services when needed. Shopify will also give you the ability to process orders and manage products/services through data entry. You can create and track shipments as well. Shopify charges a $29 monthly fee for these capabilities and more. A two-week trial period will demonstrate just how powerful Shopify is.

While you can sell any product or service on Shopify, some sell better than others. The most popular products you can currently sell are:
Shapewear
Grooming products for pets
Athleisure
Bathroom stools
Pet beds
Smartwatches
Minimalist jewelry
Dish racks
Safety shoes
Posture correctors
If you want to sell services (intangible products), some good ideas are:
Professional services (good examples are content writing, financial planning, online teaching.)
Workshops and seminars for training and consulting
Creative classes (cooking, art, crocheting, sewing)
Appointments
Free or fee-based personal shopping services
Onboarding sessions and/or product setups
Customized support sessions which are interactive in terms of teaching and learning
Service appointments
'White glove' delivery services
3. Who uses Shopify and why?
Almost all online stores use Shopify to sell. Doing so offers them many benefits that they love. Shopify constantly updates its software with innovative offerings. Obviously, innovation is what sells products and services in the competitive online world. But Shopify is not just another e-commerce platform. You can use it as an inventory or database management system. This helps you keep track of sales, customers, and revenue. You can also analyze the data in the system to determining buying patterns and behavior.
It is easy to link your Shopify website to social media platforms like Pinterest, Facebook, and Instagram. Since hundreds of millions of people visit these sites every day, you'll get more customers. In this way, Shopify will 'bring the entire world' to your store. Shopify can handle large volumes of inventory and this makes it perfect for selling on social media.

You can combine Shopify's many pre-fabricated templates to create a unique storefront that attracts and sells! Other E-commerce platforms don't offer this option. Unique and customized stores are what give business owners a competitive advantage in the digital world. The best part is that you don't have to buy hosting from GoDaddy or other services. Shopify will do that for you. Adding apps makes your store even more customized and appealing. It also makes shopping much easier.

Over a million business owners already use Shopify. Its wide reach necessitates that you use it as well. Shopify has strong financial fundamentals. This means it's going to stay around. You don't have to worry about seeking a new and expensive hosting service. You would likely have to do so with another hosting company.
Shopify is also very affordable. For example, the most advanced version will only set you back $299/month. You can negotiate the pricing with Shopify Plus (if you are an owner of a large and successful storefront). However, Shopify Plus generally costs $2000/month. It is easy to accept payment with Shopify. All your customers need to do is click on the 'Buy Now' button. This button will link shoppers back to their accounts which the money will automatically be deducted from. They can easily track order statuses using Shopify. Shopify will also manage your shipments and payments.
4. It is easy to set up and use Shopify
Did you know that you can set up Shopify in only 19 minutes? This means that you can set your store up on your lunch break and still have time to eat! If you are not sure if Shopify is for you, you have a 14 day trial period to decide. After that, you'll have to enter in payment information.
Setting up Shopify is a breeze. You need to follow these simple steps to launch an online store that sells:
Register
Name your storefront
Add your shipping and billing information
Custom design your store
Pick the right theme
Customize the theme to appeal to your customers and prospects
Add your products and/or services
Describe what you sell in detail (this is the only way people will buy from you)
Stun your visitors with crisp and professional product and service images
Price your goods and/or services
Enter the weight of your products (so that Shopify will know how much shipping costs are)
Add size and color options. You'll need this if you are selling rings
Customize a domain name
Use Shopify to purchase the (domain) name
Add a way to accept payments
Hit the Finish button and your store is ready to do business!
Your customers and prospects/visitors are inundated with options from online competitors. You need to make sure that your website generates stickiness. This is done through captivating content and innovative and pleasing layout. They want online stores that are easy to navigate and make purchases through. Customers and prospects/ visitors tend to leave quickly if this is not the case. Shopify will provide all of this and more for your store. The fact that anyone can set it up makes it popular among store owners.
Shopify is intuitive meaning that you learn how to use it as you use it. You can manage and track your inventory and store it through the admin panel. Shopify gives you many other options through this panel.
5. Shopify provides business owners with eye-pleasing website templates and layouts
If you have an online store, you need to attract visitors. However, there is a lot of competition out there. So how are you doing this? Well, you do so with eye-pleasing website templates and layouts. These are proven to generate traffic and create 'eyeballs' and 'stickiness!'

Shopify's templates and layouts will give your website the professional look. This will help it stand out from the competition. A good template is narrative. Shopify offers three styles of this. You'll want to use this template if you are selling clothes, jewellery or any other brandable product. This is especially true if your industry is hyper-competitive. The narrative will allow you to brand your products through unique and emotional stories. This will attract customers and keep them on your site long enough to buy. It comes in three colors: warm, light, and cold

You likely have an online catalog and this template is perfect because it supports this. In fact, you want to use Narrative if you sell only one or a handful of products. The narrative is good for you if, for example, you sell unique cat jewellery on Etsy! Additionally, many store owners differentiate themselves by using YouTube videos to sell. If you are one of these people, you can easily use the Narrative's features to create a custom made video. This video will have the autoplay and audio to appeal to your customers and prospects. The best part is that it will attract by being at the top of your website's landing page!

The blocks on this theme are perfect for enhancing your brands' stories. This can be done through customizable images, sliders, quotes, and more. You can convince your visitors that they should only be buying from you!
Web analysts find that ease of navigation is crucial in terms of attracting eyeballs and creating stickiness. The narrative is perfect at both. It will create the best surfing/navigating experience with menus, logos, carts, and more. Visitors will find these surfaced and easy to find!

The vertical slideshow will display your products, information, images, blogs, and other content in easy to find areas. Your visitors will love the sleek look of this template and its layout. They will be coming back for more!
The layout is half of the equation in terms of website look and appeal. Shopify will offer you an entire range of layouts through its templates. These are designed to give your website the professional look and feel that will create 'eyeballs' and 'stickiness!'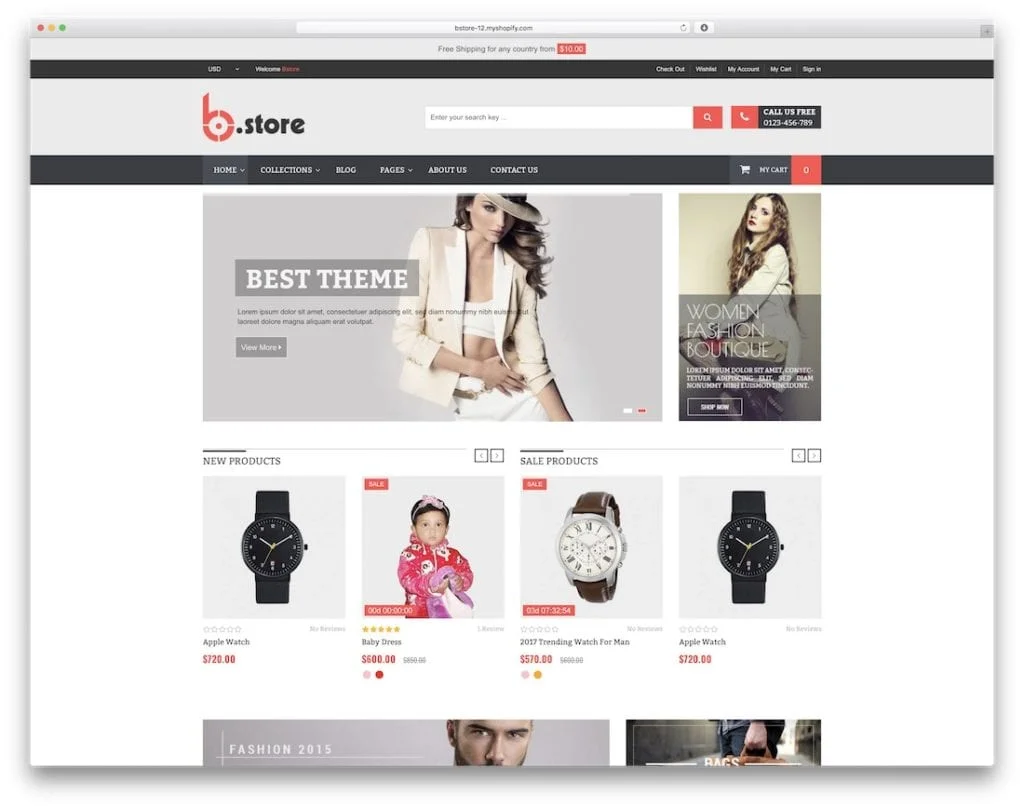 6. What kind of apps Shopify supports and integrates with?
An app is an add-on program that improves the functionality of your website. Shopify supports and integrates with hundreds of premium and free apps. You can choose apps that will help you add payment mechanisms to your store. Because many online store owners are cash strapped, they seek out free apps. Some of these are mentioned below.
Oberlo
Kit
Order printer
Product reviews
Free shipping bar
A. Oberlo
This is a great app to incorporate if you sell products. It is also good if you want to sell unique business ideas. The best part is that Oberlo brings the suppliers to you. You can simply drag and drop different products in your store professionally. All you need to do is contact Oberlo when you start selling. They (Oberlo) will handle shipping and packing for you.
B. Kit
Of course, you can always post regularly to an SEO friendly blog site if you want constant and heavy traffic. You can also use the Kit app. The kit works wonders by demystifying social media marketing on popular platforms like Facebook. It does the same for email marketing campaigns. The kit will send you regular reports and analytics regarding the traffic to your website and its performance. The best part is that Kit acts like a sales analyst and rep at once. It will help you identify and reach out to key prospects on Facebook and Instagram. You can use targeted marketing to deliver powerful and emotional stories through marketing content. These are guaranteed to drive traffic and convert!
C. Order Printer
Use this app to give your store the professional look and edge with crisp, printed invoices, labels, packing slips, and receipts. These print out well on any printer. You can predesign them using templates and print in bulk to save time and money. Order Printer offers customization options to give your documents a unique and professional look.
D. Product reviews
Nothing sells like reviews from products. These like customer testimonials are the 'seal of approval' visitors will use to determine whether to buy from your store. However, your customers will be discouraged from posting product reviews, no matter how good, if the process is difficult. The product reviews app allows you to copy and paste glowing customer reviews to current products. This enhances their salability! You can also improve your site's search engine rankings by inserting popular keywords in strategic places in the product reviews.
E. Free Shipping Bar
Free shipping may cost you more, but you can increase your sales volume by 66% a month with this option. You can create a free shipping slideout bar using this app. The bar will offer your visitors many options for free shipping. You will be amazed at how quickly this app will convert.
F. It creates a safe and reliable website
Shopify does create safe and reliable websites. This is the main reason for its immense popularity. It tests its safety features by paying white hackers to find ways to hack its sites. These hackers think of all of the ways hackers can sabotage sites. Shopify then uses these ways to 'hackproof' websites. This makes Shopify very reliable. Shopify always offers all of its users its latest security updates and features. Additionally, it provides its users with top-notch risk analysis tools.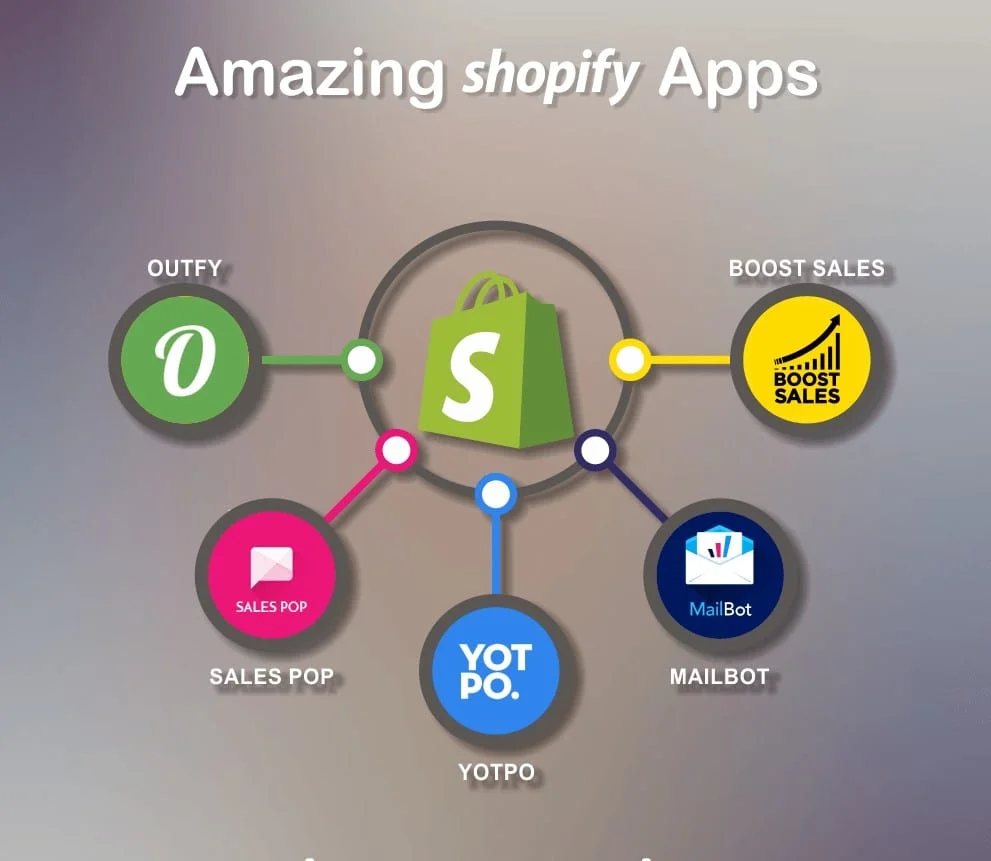 G. It helps websites load quickly
Speed matters in the world of online shopping. A two-second increase in loading speed can increase bounce rates by 32%. Additionally, sites that take longer than a sixth of a minute to load lose more visitors. You can easily do performance analyses on your websites. This will help you determine if your site is fast enough. Some of the many tools performance analysis offers are:
Image optimization
Minimization of CSS
Image compression
Super responsive themes that load hyperfast
7. Shopify is an outstanding tool for marketing
You obviously have neither a store nor a business if you don't have customers. Shopify is an outstanding tool for marketing. It allows you to create powerfully and targeted SEO blogs that will reach your audience and convert. It offers many SEO tools with attractive title tags and powerful meta descriptions that accurately summarize your blog. You can create a unique and attractive blog that drives traffic and mass conversions. This can all be done in a few months!
Social media marketing (SMM) is a great way to reach the global market. You can do SMM on major platforms like Facebook and Instagram for free. However, many people say that paid SMM ads are more effective. They also have a much more targeted focus and a much wider reach. Now, you can create content and image-rich posts that showcase your latest products. You can also advertise your blog with its hyperlink on Twitter.

Shopify also allows you to run Google smart ad campaigns. This is crucial since the entire world uses Google. You can run an advanced Google ad campaign that will convert the thousands. All you need to do is set your daily Shopify budget. Google will pick the best products you can afford at that budget. It will promote those to the masses. You will see more sales and sales revenue skyrocket.

Facebook's carousel ads are also equally valuable. They are animated that this is what makes them great at telling stories. These are emotional stories designed to sell. They support up to five products. Visitors will be encouraged to explore these products in detail. They can decide which products would best solve their pain points.
8. Shopify sites are responsive on mobile devices
As wireless broadband capacity increases exponentially each year, mobile websites load faster. More people are shopping online on mobile devices because they are more responsive. Shopify responded by making its sites responsive on mobile devices. Mobile traffic has increased by more than 100% since 2014. The numbers speak. More than half of all Shopify traffic is from mobile devices. Shopify has been revamped with many mobile-friendly features. These include responsive themes, mobile-friendly stores, and mobile-friendly checkouts.
9. Shopify offers 24/7 quality customer service
If you have a question at 4 A.M. about placing orders, Shopify's 24/7 customer service is your answer. Its friendly and knowledgeable reps answer any question with professionalism. The issues can be accepting payments or installing certain Shopify features. You can go to Shopify Support page or you can call +1 855-816-3857.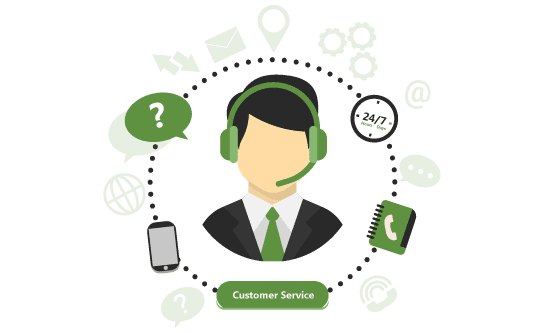 10. Store owners have many payment options and payment is easy
Customers need many payment options because they have many different payment preferences. For example, you can use Shopify Payments or PayPal if you want to let customers pay by credit card. Store owners who offer the credit card payment option see many more sales. The best part is that PayPal allows customers to pay from their PayPal balance. If you choose a third party or Shopify option for credit card payments, customers can pay easily and quickly. All they do is enter their credit card information and click a button. With the case of PayPal, they can just click a few buttons.

If you like bitcoin, you can allow your customers to pay with cryptocurrency. Shopify also supports payment through e-wallets. For example, customers can download the Webkul e-wallet app from Shopify's app store. They can make payments through this e-wallet.
11. Shopify is great for SEO
Shopify is great for SEO because it supports blogs which contain SEO keywords and long phrases. Only strategically positioned websites will draw traffic and conversions in the hypercompetitive digital age. You strategically position your website with SEO which Shopify supports. Eight features which make Shopify awesome for SEO are mentioned:
A. Shopify optimizes the structure of your website
Shopify will help you create a website with a great layout and design. The structure of your website will be simple but professional. You'll have all of your products neatly divided into a few categories and subcategories. Search engine bots love this feature since these types of sites are easy to crawl and rank.
B. Shopify improves the browsing experience
Users have an easy time navigating through Shopify sites. Shopify sites load quickly on any device. This keeps visitors on your site longer and encourages conversions. You can do the following to improve the browsing experience:
Use a responsive theme
Smaller images are ideal because they load faster
Only include necessary apps
Don't use sliders
C. Research the correct target keywords
you do this by jotting down five key topics that are important to your customers. These topics should also be product-specific and relevant. Then think about the search words your customers would use to find these products. Some great inspirations for search words are:
Buyer personas
Forums and redits that discuss products similar to yours
Social media hashtags that pertain to your products
Titles, meta descriptions, and image-alt text found on your competitors' websites
D. All product pages must be optimized
list strategic keywords at the top of each product page to describe it. This is especially true for:
Product pages that were key in launching your store initially
Product pages that appeared the most in keyword searches in the past month
You need to include the best keyword descriptions for webpage categories. Follow this simple formula to do so:
1st keyword – shop for keyword – names of products
You can optimize the title and meta description for your products by using unique keywords. Keep in mind that these should flow naturally with your content. Google and other search engines will penalize you for keyword stuffing.
Acquire backlinks – any industry has leaders who set trends. People know about these companies and will buy from them and their associates. You can capitalize on this by acquiring backlinks. Some great backlinks are:

Those from manufacturers and/or suppliers
Backlink to the 'key players' in your industry
Make sure your website is listed in several strategic places online
Get rid of any broken links

Content marketing will get you higher rankings – the key to effective content marketing is unique, original, and captivating content. Your content is powerful if it answers your customer's burning questions.
Only the best in SEO apps and tools will do – you can use plugin SEO because it is multilingual. It also is updated as search engine criteria changes. Finally, this plugin will always check your shop. You'll receive instant and automatic notifications regarding any shop changes

Smart SEO – this technique will:

Reduce site optimizing time
Eliminate the need for typing content in
Will give search engine bots structured data

SEO Image optimizer

You'll get much more traffic from Google image search
You'll optimize images instantly and effortlessly
Even a programming novice can do this professionally and easily

Yoast – this plugin has the following great features

Monitor pages for SEO strength and constantly gives suggestions for improvement
You can edit entire pages with one click
Yoast optimizes content in accordance with Google's constantly updated algorithms

SEMRush

The competition's most popular keywords are visible
You can view the keywords that get your competition its rankings
It's easy to see which pages get the most organic traffic
12. Shopify helps recover abandoned carts
Abandoned carts are a fact of life. They are also a frustration for online store owners. The recent statistics state that an average of 80% of carts is abandoned in online stores. To make sure you are not one of these shops, do the following:
Use Shopify abandoned cart tools to view total abandoned carts
A good example is the abandoned checkouts tool in the orders section of the admin panel
The carts are listed by abandoned number
Recover the cart by sending a recovery email. Some shoppers will reply.
The abandoned car recovery section on Shopify will help you analyze trends in buying behavior. This will give you insights into the reasons for abandoned carts. Shopify's admin dashboard allows you to view the payment history of each customer. You can go to abandoned carts and view payment history. This will allow you to understand if the cart is being abandoned because of multiple payment failures. In rare instances, carts will be abandoned even though the payment succeeded. You can view these carts by:
Going to the abandoned carts option in the orders section (on the dashboard)
Select an abandoned cart
Scroll through the payment history
Click on a payment event
Analyze the patterns
You'll want to send abandoned cart recovery emails to these prospects. Some will respond by completing their orders. You can send manual and automated emails to these people.
You can manually send abandoned cart recovery emails. It's as simple as:
Going to the abandoned carts option in the orders section
Select an abandoned cart
Click on the 'send cart recovery email' option
Click on the 'review email' option. Remember that first impressions are very important
You can click on the back button to amend your email. Click on the send notification button to send your email.
This is the best way to personalize your emails. Research shows that people respond to personalized emails more often even in today's automated digital age! You can copy and paste the email address if you choose to email through this route.
You can send automated abandoned cart recovery emails. Note that all emails (manual and automatic) contain a link to the abandoned cart. This allows prospects to complete their purchases from their mobile devices. You can customize all abandoned cart recovery emails with different logos, layouts, or color schemes. Shopify will NOT send abandoned cart recovery emails under the following circumstances:
A prospect has multiple abandoned carts. Shopify will send a single cart recovery email.
If the purchase is completed before you send out the recovery email
If the cart was abandoned because of a payment processing error
If your online store doesn't ship to the customer's physical address
If the customer enters in a phone number instead of an email address
If all of the selected products are out of stock at purchase time
If all products are free and the customer does not go to the shipping page
13. Shopify auto-calculates shipping prices
Shopify has been auto-calculating shipping prices since 2017. This streamlines the selling process for online store owners. The Shopify shipping feature allows store owners to display automated shipping prices. This is true for both the USA and Canada. The shipping rates will be flat rates based on package weight and dimensions and shipping destination.
For example:
A first-class package will ship to anywhere in the USA or Canada for $2.77 within 3 business days
Priority mail packages ship for $5.75 within 2 business days
Priority express mail packages ship for $21.18 within 1 business day
Shopify customers will choose from their (Shopify's) discounted rates for USPS and Canada Post. These are lower than USPS and Canada Post's standard shipping rates. Many store owners love discounted rates because it allows them to price goods cheaper. This gets them more happy and satisfied customers.
Another benefit that Shopify's auto-calculated rates offer is far fewer abandoned carts. If you calculate your shipping rates manually, they will be overpriced 80% of the time. This will lead to many more incidences of abandoned carts. Customers love buying from online stores that offer accurate and reasonable shipping rates. They (customers) also love to be presented with many shipping options. Shopify offers all of this and more. This is why Shopify store owners have high rates of repeat and referral-based business.
Shopify's auto rates make international shipping a cinch. Store owners can ship to customers around the world. They don't have to worry about losing money on orders because of unusually high and wrong shipping prices. If you are a store owner, you can offer auto shipping rates by:
Updating all shipping zones – make sure that the locations of all shipping zones are current
Ensuring that all products list the right weights – doing so will allow you to accurately estimate total shipping prices. You can decide if you want to offer free shipping (note you'll sell more if you do!)
Choosing the packaging you want to ship with beforehand – this is crucial since some packaging is more expensive
Obtaining the packaging from the appropriate shipping partners – you'll have many options here ranging from USPS to DHL. Buying packaging beforehand will save you money, time, and headaches.
14. How to calculate your shipping rates and methods
The method you choose should be based on the nature and location of your business. Logistics will also heavily influence the method. Some of the more popular shipping methods and rates are listed below:
Free shipping – you should choose this method whenever possible because it allows you to sell much more. You'll also be dealing with the headache of abandoned carts less. Since you'll be paying for the shipping, do the following to reduce your overall shipping costs:

Add an extra financial cushion for you. Increase the prices of your end products
Bear the full shipping costs out of the profits you make
Include a slight price increase in products
Offer customers who choose free shipping discount codes
Offer free shipping only when customers order a certain amount

Charge what the major carriers do – Shopify has relationships with major carriers worldwide. This allows you to offer customers shipping options with real-time rate schedules
Charge a flat-rate fee – this is ideal if you sell the same products. You can simply charge customers a flat-rate fee of $5 per order. This will cover your shipping costs without eating into your product margins. The shipping fee is low enough to keep customers and prevent abandoned carts.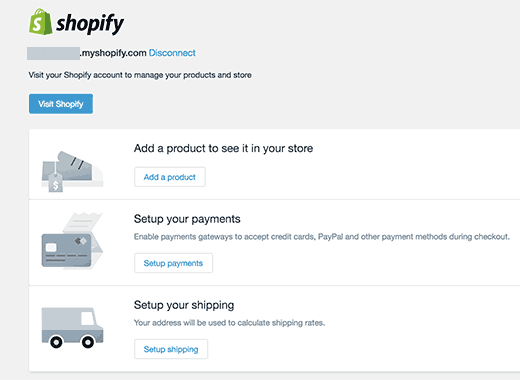 15. Shopify POS accepts global payments
The majority of Shopify's customers buy through mobile devices. Shopify streamlined the payment process with the Shopify POS app. The Shopify POS app accepts global payments. Store owners love it because its dashboard can be pulled up on any browser. The app simplifies the credit card payment process. It also allows store owners to quickly and easily send e-receipts.

The Shopify POS app stopped being compatible with the ios 10 operating system. This occurred as of February of this year. It currently only works with smartphones having the ios 11 operating system (or greater!)
You can use the Shopify POS app if you have:
An iPhone 5 or higher with at least the ios11 operating system
An iPad that is at least a generation 4 with at least an ios 11 operating system
A mini iPad that it is at least a generation 2 with at least an ios 11 operating system
An Android device that has at least the version 5.0 Lollipop operating system
None of the ios beta versions are compatible with the Shopify app.
The POS app accepts any type of payment method from anywhere in the world. However, some qualifications exist. For example, American and Canadian shop owners can accept credit card payments from iPhones and iPads. Shop owners in America, UK, or Ireland can take credit cards and contactless payments. They must have the EVM-compliant Tag, Chip, and Swipe reader integrated though.
Shop owners living in other places in the world have the following options:
They can buy or rent an external credit card terminal for payment acceptance
If they have an Android phone, they can take payments by cash or credit card
They'll need the Swipe reader to accept credit card payments.
The app accepts payments from all major global credit cards (AMEX, Visa, Master Card, etc…). It will also take Debit Mastercard and Visa Debit card payments. Store owners should remember to manually enter credit card numbers if the swipe mechanism malfunctions. Canadian store owners must reject credit card payments from Interac only credit cards. They will need the Moneris terminal to do so. This terminal is only available in Canada. American store owners with a supported card reader can accept Apple cash payments.
Store owners who use external credit card readers can only accept certain supported credit cards. They must take the following into account when deciding which card reader to buy:
If the card reader can read Tag and Chip credit cards
If the reader can read Chip and Swipe cards
If the reader supports Swipe cards
If the reader supports Tag, Chip, and swipe cards
If the reader is Moneris iPP320 terminal compliant
As a general rule of thumb, the app will support the following credit cards in America on all smartphones:
Tag & Chip readers
Chip & Swipe readers
The UK and Ireland support the following credit cards for iPhones and iPads:
Tag, Chip, and Swipe cards that are EVM card reader compatible
16. Shopify has a discount code that can boost sales
Discount codes can be a powerful catalyst for driving web traffic and boosting conversions. However, they have to be used correctly. Shopify's discount codes are easy to track. But, believe it or not, discount codes can actually hurt some store owners. For example, store owners selling DKNY or Michael Kors bags would not want discount codes. The same applies to store owners whose profit margins are very low. Discount codes could actually lose them money and customers.

Store owners who combine discount codes with a well-thought-out, goal-oriented campaign are the most successful. Small campaigns that are constantly measured are also very successful. If you are a store owner, you have two main options in terms of discounts:
Percentage-based discounts
Dollar-value discounts
You can offer these options in the form of automatic discounts and discount codes.
How percentage-based discounts work? If you own a jewellery store, you have used percentage-based discounts to clear stock. Two types of percentage discounts are available: incentive percentages, and larger percentages. Incentive percentages are generally no more than 5-10% off of the sticker price. These are designed to get to the buyer to purchase. Larger percentage discounts tend to be 25-30% off of the sticker price. These are designed to get buyers to make larger purchases. A significant percentage of discounts are at least 50%. All store owners have used this discount to move inventory after Christmas.

How dollar-value discounts work? If you own a store, you can offer credit-based dollar-value discounts to motivate your customers to buy. Store owners whose unit prices are less than $100 should use percentage discounts. Those whose unit prices are greater than $100 should use a dollar-value discount.
17. Shopify can integrate very well with social media
Since almost everyone uses social media, businesses market their products well through it. Shopify is no exception. In fact, Shopify integrates well with many social media apps. Social media is effective since it is essentially word-of-mouth marketing online. Word of mouth marketing is the best way to advertise products. This is true even in the digital age. Some of the most effective social media apps are listed below:
OSI affiliate software – this starts referral programs on social media platforms. These programs help store owners because they have others promote the store's products. This is done on various social media platforms like Facebook, Pinterest, Instagram, and even Twitter. The software rewards those who successfully sell store products.
Facebook Product Feed by Flexify – this app allows you to create your own Facebook Product catalog. You can feature this catalog on Facebook and on the Facebook marketplace. You can use the app to sync your shop with your FB catalog and Facebook store page. Store owners find that their products sell better and faster if they are advertised on Facebook.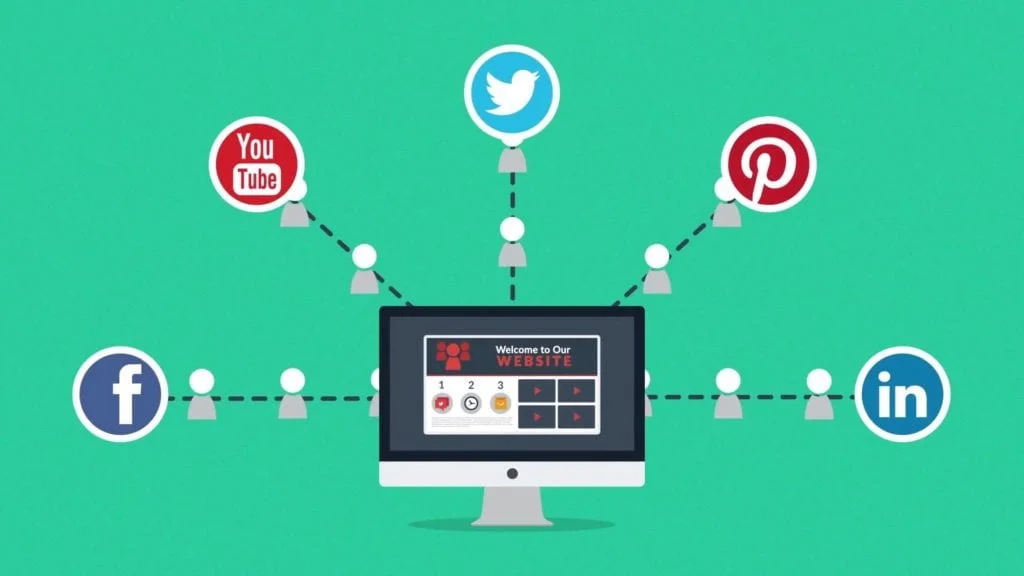 18. Shopify offers dropshipping which eliminates excess inventory
Drop shipping is to 21st century what JIT and Kanban were to the 20th. Both allow store owners to keep only the inventory they need on hand. With dropshipping, store owners have suppliers ship products to customers only after receiving orders. Many small-time entrepreneurs love it because it allows them to run their stores out of their homes. They can also spend time managing their stores on their lunch breaks or in their spare time.

People who sell costume or low-value jewelry and similar products love Shopify's dropshipping feature. Since store owners contact suppliers only when necessary, they don't have to spend money on storage or inventory. Apps like Oberlo allow them to manage orders from a dashboard with a few clicks. The best part about dropshipping is that it is easy to learn and use.
19. Shopify offers expert knowledge and advice in terms of selling
Shopify is like the ultimate consultant for online store owners. This is because it offers expert knowledge and advice in terms of selling. Shopify has many blogs which store owners can access if they want to know the best and fastest ways to sell their products. If you are a store owner, you can talk to the experts at Shopify's partner program. These professionals will help your store become the Walmart of your industry. The following tips were culled from these experts to help store owners make their online stores rock:
Keep product pages simple – remember to KISS (Keep it simple, stupid- A Design Principle) in terms of the content. The content should be straight forward, to the point, and easy to understand. Do not have sentences that say in 20 complex words what could have been said in 5 simple ones. Also, remember that the product page content should never meander. Above all, readers should be convinced that the products will solve their pain points.

Product pages should have the following key components:

The products – make sure that their key features and benefits are clearly and concisely communicated. Also, make sure that the descriptions answer all questions visitors may have.
The brands – this communicates your products. Remember that visitors don't necessarily always go to landing pages when they buy. Brand names are the only way they can distinguish products.
The copywriting – this is the way you use words and emotions/tone to explain how your products are unique. The copywriting explains why visitors should buy your products over those of the competition.
Descriptions and testimonials about user design and experience – this is crucial since the customers talk directly in this section.

Make sure your product page offers a clear message to buy – this is a call to action. Any product page is useless without this. All products on the product page must have a 'buy now' (or similar) cart. This is the only way visitors will be motivated to buy. The call to action button should be attractive and clearly displayed in the middle of the content. This will tempt visitors to buy.
The photos on product pages must be taken by professionals – this means the photos should be pixel rich and with clear graphics. Remember that 'a picture says a thousand words.' Online store photos will enhance the buying experience and will encourage more conversions.
The photos should highlight and enhance the key features and benefits of the products – if you sell costume jewelry that is like the original, your pictures should reflect this. Make sure that the gemstones and material sparkle like the real thing.
Product features should be linked – linking product features (variants) is crucial because they will bring the products to life. This will motivate customers to buy from you.
High-end products should have detailed and flowery descriptions – this is the only way to get a woman to buy an expensive and high-end Dooney and Bourke bag from you. If you don't do this, your visitors may be tempted to go to Walmart to buy their bags. Detailed and flowery descriptions communicate the unique and valuable benefits of your products.
Detailed and flowery descriptions don't always work – if you are selling fishing lines, keep the product descriptions simple. Big adjectives and flowery language may actually drive visitors away.
20. Shopify offers analytics and reports which provide comprehensive tracking
The IQLECT app is music to Shopify store owners' ears. It allows them to track vital website stats with comprehensive tracking analytics and reports. If you are a store owner, you will love its many features which include:
E-commerce analytics that large enterprises use. This allows store owners to use the information to improve their websites. The analytics will have higher conversion rates as a result.
Artificial Intelligence and analytics which are given in real-time. It's this streaming feature that will make it easy for store owners to understand the real position of their stores
The information and statistics are visual. This will make it easier for store owners to analyze the fundamentals of their businesses.
Store owners will have access to the entire platform of features. This includes custom analysis, charts, notifications, train models, and much more!
The app offers the most value for the price charged.
The IQLECT app includes many other important features that make it the preferred for tracking analytics. For example, its ability to provide you with instantaneous analytics will professionalize your store. These analytics also give you the ability to do the following with your store. You'll be able to use these numbers to understand data patterns and segment customers. The numbers will allow you to improve key features like product offerings and descriptions. This will boost conversions. You can also easily create specialized variables for your shop. These will allow you to track several buying behavior patterns and traffic.

The IQLECT app's full AI and ML capabilities allow you to analyze data and make formulate strategies and decisions. You'll be able to do this quickly. You'll also be able to make business operations more efficient with the analysis of data patterns and trends. The app comes with ML models. You will be able to analyze data even if you are a novice. The IQLECT's algorithms allow you to customize models for specialized data analysis.

You'll have access to many interactive dashboards that you can customize. This will allow you to gain deep insights regarding real-time data. You'll be able to make immediate strategic business decisions and actions. The app contains more than 30 dashboards and 270 premade charts that are immediately deployable. You'll be able to see and understand your data much better with these tools.

IQLECT generates detailed and complete business reports. These reports allow a comprehensive and detailed understanding of your business's performance. The reports offer detailed and insightful information regarding total sales and sales volume. You'll also know the dollar value of an average order and much more. You'll be able to understand buying patterns and behavior by analyzing carts. This is especially valuable in helping you understand why carts are being abandoned. You'll also understand why orders are being canceled.

You can customize analytics to help you track the performance of your top products. You'll know the sales patterns, total sales, and other vital information. The app will let you reverse and reduce the number of abandoned carts. IQLECT generates customer scores that will identify your best customers. You can design campaigns to sell more to them. You'll be able to thoroughly analyze the checkout process. This will help you understand why and if checkout failure is occurring. You'll be able to reduce the number of checkout failures and abandoned carts.

Finally, the app generates reports telling you the current volume of website traffic to your site. You'll understand how many people and who is visiting your website on a weekly or monthly basis. This will allow you to fine-tune your marketing strategies. The customer retention analysis feature is invaluable. It'll allow you to analyze customer buying patterns. You'll know your customer retention numbers and percentages. You will also be able to categorize sales from new and returning customers. This will allow you to launch massive customer retention marketing campaigns.
21. Shopify is instantly scalable and it can easily handle high volumes of traffic
This is especially true with Shopify Plus. As a store owner, you'll be able to increase and decrease store capacity as needed. This will come in especially handy during Christmas time and Valentine's Day when sales tend to peak for a few weeks prior to the major global holidays. Shopify has an important feature in the form of super-fast servers that allows it to do this. These servers use the latest in technology and are able to access any part of the world instantly. According to some estimates and sources, Shopify can handle up to million-plus customers a day.
22. Store owners can sell wholesale with Shopify
You can indeed use Shopify to build a wholesale online store. This will help you compete with major wholesalers like Alibaba. The beauty of having a wholesale store is that it allows you to sell your products in bulk to retailers. The retailers then find customers to sell your products to. They take a small commission but remit the bulk of sales back to you. Now all you have to worry about is business operations and product quality.

Selling wholesale allows you to easily compete with established industry giants like Walmart and Amazon.com. This is especially true if you have an online store. The era of the Internet and e-commerce is shaking up the traditional wholesaling industry. While the objective of selling to the end consumer is the same, it is making smaller ventures viable. Good examples of this are Wayfair and Wish.
Selling to wholesalers dramatically increases your market base. You'll do this without spending a fortune on advertising. After all, you'll be having indirect access to all of your retailers' customers!

You'll also be selling to new markets without the risk of having expensive marketing campaigns fail. This is especially true if you sell to online wholesalers with a global reach. A good example is Alibaba. You don't have to research the buying psychology of foreign customers. You will also avoid the headache of creating buyer personas from scratch. All you have to do is sell to those with an established presence in global markets. Then you can watch the money come in!
You 'll still need to formulate a pricing strategy since selling wholesale is complex. You'll be offering retailers a 50% discount. You should price the products to allow you to retain a 50% profit margin on retailer sales. You can make money off of deeply discounted sales by offering incentives for placing large orders. This way, your profit will increase because of the large volume of goods you are selling.

It helps to formulate a contract when selling to retailers. You can specify the Manufacturing Suggested Retail Price (MSRP) as the fixed unit price. By multiplying this price by the volume you are selling, you can avoid being undercut by retailers. Retailers may try to undercut each other by a dramatically reduced price. This will result in lower profit margins for you. It may even be hard for you to stay in business!

How to sell wholesale? It is often beneficial to sell wholesale. However, you will have to set up a wholesale store on Shopify first. You follow a sequence of steps to do this. These steps are listed below:
Choose a password for your store. This will keep retailers not on your list, from placing orders at lower than your MSRP. The Shopify admin panel will allow you to easily create a password.
Create a separate online store on Shopify. This applies only if you sell directly to customers (B2C) and to wholesalers (B2C)
Since most people shop on mobile devices, you should create a wholesale store on Shopify's app. This will allow you to increase sales and maximize profit margins.
Since you'll likely be receiving a lot of IOUs and 30 or 60-day shipping agreements., payment terms will be different. If you do sell wholesale, only pick reliable retailers like Kroger or Walmart. You may find it beneficial to ask for references if you want to be adventurous with retailers. This action may keep you from losing tens or even hundreds of thousands in unpaid sales.
Use Shopify features to add net payment terms to your payment preferences. You can tag customers beforehand to ensure that they will pay orders.
Since you're selling with IOUs and shipping agreements, collecting payment can get tricky. A good way to ensure that you receive all payments is to save customer orders as draft orders. You'll be able to easily remember who owes you money. It will be easy to send them reminder emails for payment. Draft orders allow you to accept a wide variety of payment forms. This includes checks, credit cards, and money orders.
Some customers may pay you after agreement terms. Don't worry, you can use the Afterpay app to easily accept these payments.
How to find retailers? You have many options. You can find them through your online store. It's just a matter of having your site rank high with enticing blogs. You 'll need to cleverly place strategic keywords in them. Also, include a contact form that is specifically designed for order placements.
Other ways of finding retailers include:
Going to trade shows. These are specifically designed for vendors and wholesalers like you, to meet like-minded customers. You'll find retailers and vendors in every industry imaginable from electronics to jewellery. The managers of these shows hand out trade show catalogs. These list the contact information of all the retailers and vendors. These also list a description of the industries they are in and the products they sell. This is vital if you want to find reliable customers who will pay on time. You'll also learn about upcoming trade-shows in these catalogs. The one caveat is that even the smallest trade-shows often cost hundreds of dollars to attend.
You can enlist on wholesale marketplaces. A good example is Doba. You'll find thousands of retailers who will want to place immediate orders with you. This is because they carry no inventory and have high sales volumes. These marketplaces allow you to list your inventory categories and contact information. You then wait for the retailers to contact you.
Reach out to retailers who sell products similar to yours. You can indeed widen your customer base by reaching out to retailers selling similar products. These retailers are often in similar industries. You can cold call from trade directories. Many wholesalers have found retailers this way, though the rejection rate is high. You can also post on the social media profiles of various retailers. You'll be more successful because this will establish a strong relationship between you two!
23. Shopify allows store owners to customize their online stores via plenty of themes
Store owners need unique themes to have their online stores stand out. This is the only way visitors will notice their stores. They can use Shopify's many themes to do this. Customizing themes can also fit into your marketing strategy if you are a store owner. This is because you can build your brands around your themes. This way, people will associate your brands with a particular theme. They will be more likely to visit your website and buy from you!

The theme editor feature on your dashboard allows for easy customization of themes. The theme editor supports theme documentation. This (theme documentation) is an invaluable tool for customizing themes. The theme documentation will allow you to edit themes. You'll be able to add and delete certain sections in the themes. But theme documentation does more than this. It allows you to change your theme's settings. You'll now be able to change the layout, typesetting and fonts, colors, and much more. This will allow you to create a website whose content and appearance stand out in your industry.

You can also customize content by customizing the themes. For example, you can add sliders. This will enable you to add galleries of high-quality pictures of products. You can do the same with videos. These videos can be linked to and place on YouTube. The pictures can be linked to and placed on various social media platforms. Good examples are Instagram, Pinterest, and Facebook. Shopify has thousands of themes. The platform allows you to add up to 20 themes at once.
24. Shopify offers increased security
Any online store is useless if its customers' sensitive information is at risk. Shopify safeguards its website by supporting SSL certificates. This means that all online Shopify stores' information can only be accessed through SSL encryption. People would need to have the corresponding SSL certificate if they wanted to access a particular website. This will protect sensitive customer data as it travels over the wide web. The SSL certificates have another safety feature of redirecting web traffic. Traffic will be redirected from traditional and less secure HTTP protocols to more secure https protocols.

Shopify also set up the HackerOne program in 2013. This has been vital in creating hacker safe websites. This special platform allowed Shopify to work with hackers. The objective was to test websites for vulnerabilities that hackers could exploit to access confidential information. The HackerOne platform served the key role of allowing Shopify's internal security team to work with white hat professionals.
Shopify's dedicated team to monitor and implement best security practices
Its dedicated team does the following to keep online stores secure:
It makes sure that Shopify complies with Level 1 PCI DSS standards
PCI DSS is an acronym for the Payment Card Industry Data Security Standard.
It establishes certain basic information security standards that all entities accepting credit card payments must follow:
Entities must have a secure network
Entities must have a vulnerability management program
Entities must constantly monitor and test networks
Entities must have a system capable of protecting customer credit card information
Entities must implement access control measures that can't be easily hacked into
Entities must have a standard policy stipulating how exactly information will be kept secure.
This will ensure the security of all sensitive credit card information.
Shopify online shopping cart software and supporting system are compliant with PCI DSS standards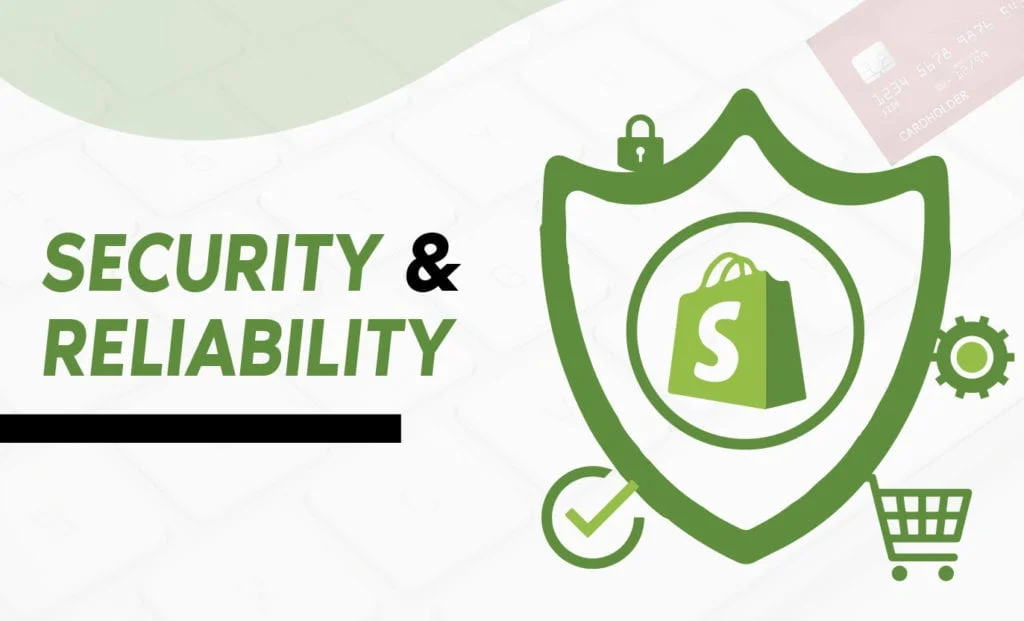 25. Shopify offers best in the class website security
through technical standards for website coding and architecture. It builds all of its websites in terms of coding and structure on the secure Ruby on Rails. This allows Shopify to offer deep website security for its (business owner) customers. Shopify is unique. It merged its security team with its production engineering team's service tracking project. This resulted in the ability to automate and observe application dependencies.

Shopify used the unique and seldom-used strategy of building its security team slowly and from scratch. For example, they did not hire security staff immediately. Instead, they used more traditional but proven security techniques. These were effective in keeping sensitive information on online stores secure. Shopify hires security staff on an as-needed basis. It also only hire for certain specializations in security. These include fraud, application security, infrastructure security, networking, anti-abuse, etc…This gave it the ability to provide comprehensive security for all of its customers' diverse online needs.

Shopify offers protection from viruses and malware. It does this by offering many apps that enhance website security. Six of the most common ones are discussed below:
A. Rewind backups
this is the ultimate backup system for store owners' online shops. They can plug this app in and can rest assured that their most sensitive information is safe. This includes order histories and credit card names and numbers. It's capable of backing up pictures and SEO tags. This makes it especially valuable to store owners who use SEO to drive traffic and get conversions. Shopify store owners love the following key features about it
The ability to back up the inventory information pertaining to online orders. The same is true for blog posts, themes and theme files, menu navigation, policies, and any other issue
Store owners will be able to initiate automatic and instantaneous backups at any time
Product changes and order changes are immediately and automatically saved
Store owners can backup as many files as they want to
All relevant information is backed up every day
Individual pieces or entire clusters of information can be rewound and restored.
The customer support reps are very friendly and knowledgeable. They are experts at 'walking' customers through issues in a detailed step-by-step manner until the issues are resolved.
It is Quick Books compatible
Customers love its 7-day trial period
It is the only GDPR compliant backup app available for Shopify
You will love this app if you have a high employee turnover rate. The same is true if you update orders frequently throughout the year. You'll desire this app if your web content/inventory constantly changes as well. This app allows many users to make changes to your store simultaneously. You'll be able to easily and constantly changing web content. This will reflect the changing nature and needs of your industry and customers!
B. Locksmith by Lightward
it is an app that protects your store from hackers and other online threats. Its key and distinguishing feature lies in the innovative options it allows its users in terms of online security. For example, you can make certain product hyperlinks accessible to only certain customers. This is vital if you sell to wholesalers and retailers. You would want to keep wholesale prices of products invisible to retailers. The app allows you to hide livestreams behind email signups. You can also create certain websites with specific links accessible only to specific customers. Shopify customers love these features about this app:
A 15 day trial period
You can give some customers access to specific passwords, tags, links, or actions. This will give them specialized access to specific products. This will help you sell more if you sell to wholesalers.
You can configure your site so that only people living in certain countries can see certain products
You can require merchants to meet specific criteria and conditions to access certain products and information. This is vital if you sell to both wholesalers and retailers.
You can protect certain products and content by locking it with a particular condition, term, or requirement. Those who wanted to access the information or products would need to know the particular condition, term, or requirement.
If you are a merchant, you can use the protection feature to lock specific carts and shops. This is especially helpful if you sell on IOUs. It also comes in handy if you sell to wholesalers and.or retailers.
The app allows you to send targeted and personalized brand messages to specific customer
If you sell lacquer jewelry to Chinese and Japanese wholesalers and other products to others around the world, you will want this app. It is also vital if you promote certain products before they come to market to specific customers. You want this app if you want to keep some of your customers from viewing particular products and brands. Since the app operates intuitively, you do not need any programming knowledge to use it. This makes shop owners who want to keep certain customers from viewing certain products and information very happy.
C. McAfee Secure
this app constantly monitors stores for attacks on data. It also looks out for malware and other malicious activity from hackers. Store owners can learn about the security automatically and at a glance with the app's safety checkmarks. This makes safeguarding individual pages quick, easy, and worry-free. Some of the stronger features that make this app so powerful are:
The ability to display the McAfee Secure symbol on all web pages. This gives shoppers the confidence that their transactions and sensitive information will be secure.
Visitors will be assured that the site and pages are secure. The current SSL certificate and Shopper Identity Protection will be visible. This will guarantee that the entire site is free from dangerous malware.
If you have less than 500 visitors a month, you don't have to pay for this app.
You want this app if you are new and you want to assure visitors that your entire site is safe and secure. This will result in an increase in vital and initial traffic and conversions.
D. EU Cookie Bar
shop owners who have customers in the EU need this. It is GDPR compliant. The GDPR is a set of laws specific to the EU. It requires store owners to disclose when and how customer information is used. The GDPR requires store owners to ask visitors and customers for permission before gathering data. This app is the seal of approval that indicates to EU shoppers that a website is GDPR compliant. It can be seen by the EU Cookie Bar which is prominently displayed on web pages. Some of the main features that make the EU accept this app are:
A cookie-notification banner. Customers have the choice of accepting or rejecting the cookie policy. It also reassures that the site is GDPR compliant.
The app features a transparent and easy to read the cookie policy
Store owners can become GDPR compliant quickly and easily.
The app can be designed to the same theme and layout as the store's brands. This provides for easy integration and an easy (and pleasant) browsing experience
It loads very quickly on all devices. It also has a clean layout and appearance on mobile devices.
If you sell anything to people living in the EU, you need this app! You risk losing large swathes of customers otherwise.
E. Age check
this app allows shop owners to verify visitors' and shoppers' age. It is necessary for stores selling controversial and sin items like alcohol. Customers have to be of a certain age before they can buy this product in most countries. This is especially true in America and the European Union. All visitors will be required to enter their birth dates before being able to proceed further on the site. This app actually encourages more traffic to sites that sell these products. This is because it assures them that only certain people can access the site. Vendors love these features about this app:
Vendors can verify age in any language. They can also customize the language to certain regions. For example, a website in America would have a different version of English than a website in England. The app would allow this type of language customization.
Visitors and customers don't realize they are verifying their age
It can be integrated into any theme without knowledge of custom Cascade Styling Sheet (CSS – a styling language).
Images can be designed to be compatible with any background
You'll want this app if you sell Virginia Slims or Vaping products. In fact, you could get into trouble if you don't have this app. Many countries have strict legal penalties for stores that make underage sales of certain products!
F. Cozy Anti-Theft
this keeps store owners from stealing content from other websites and incorporating it into their own sites. This type of IP theft can actually drive many store owners out of business. This is because it slowly erodes the competitive advantage that allows them to enter into new markets quickly. Store owners love the following features about this app:
Disables the copy and paste keyboard functions
Locks the copy and paste right-click functions
Keeps images from being saved, downloaded, or copied and pasted by locking them.
Competitors won't be able to steal content with drag and drop functions
It's easy to install
The 5 day trial period allows store owners to decide if the app is for their stores!
26. Shopify lessens work through task automation
Unless you're an Internet Guru or a web programmer, it is hard to know what to include in your online store. This can lead to hours of wasted time when designing your website. This is the time that you don't have! Shopify realizes this and has streamlined the web design process with prefabricated templates. You can now drag and drop content in accordance with the website sections. Shopify's intuitive themes make designing them in terms of layout, style, appearance, and color scheme easy. Shopify Flow contains these templates and more. The best part is that many of the most attractive templates are free!
But the templates go beyond this. Their built-in features allow you to do everything that Executive MBAs are trained to do. For example, they'll (templates) allow you to track purchasing patterns and behavior. You can use this information to create buyer personas. These personas will allow you to create targeted marketing campaigns that sell quickly. You can easily become an industry leader in no time!

The themes also allow you to identify and track your best customers. Its automated features will allow you to design incentives and rewards programs. These programs will motivate them to buy even more from you! If you don't dropship, you'll be able to constantly analyze and manage inventory. This will allow you to order when inventory levels drop dangerously low.
Some of the more popular templates are mentioned below:
Promotion – you can send automated push notifications when certain customers order twice. Customers are king. This is especially true of repeat customers. You want to have as many repeat customers as possible because 80% of the business comes from 20% of your core customers. Unfortunately, you can only use this option with PushOwl customers. Many store owners have found these push notifications to be effective in encouraging repeat purchases.
Customer complaints – you can raise a support ticket after a customer complaint. Not all customers will be satisfied with your products. Some of these upset customers may even complain on your website. If you sell many products, you probably have hundreds of reviews. You likely have dozens of new reviews posted daily. It would take you forever to isolate the bad reviews and respond to them. Now, you can use this template feature to create new help desk tickets in Gorgias. This is a feature that automatically responds to one-star reviews.
Loyalty – you can use this template to win back at-risk customers. Sometimes customers may find a product that they don't really like from your site. You want and need as many loyal customers as possible to stay in business. Win back these 'at-risk' customers by sending Klavyyio email messages to customers who haven't bought for some time. These are automated and will keep many from straying to your competitors! LoyaltyLion will track all customers based on buying patterns and frequency. It will alert Klavyyio to act towards 'at-risk customers immediately.
Personalization – you can categorize customers based on what they buy and how often they buy! Use this template to tag all customers. You can then identify customers based on buying preferences, patterns, and behaviors. Then send them automated and customized marketing emails based on this information!
Inventory – Asana monitors inventory levels and alerts you when they drop dangerously low. Nothing frustrates customers more than stockouts. In fact, being out of certain products in your inventory can even cause you to permanently lose customers. Asana prevents this. It will alert you when certain products drop below a specifically defined threshold. You then add the task to its (Asana's) project list.
Orders – send emails to your logistics team when you need to complete orders immediately. Some orders need to be filled and shipped immediately after they are placed. You will lose customers by not doing this. Shopify's templates automate e-commerce workflows. They'll send out automated emails immediately after an order has been placed. You can tag these orders to group, categorize, and organize them based on certain criteria. Your logistics team will be able to organize orders and ship them quickly!
Risk – you'll know about high-risk orders before they pay. Once you have the payments manual capture feature programmed in, this is easy. You'll get emails about high-risk customers. You can then either send them email reminders or take them to collections!
27. Shopify makes e-commerce easy
Using Shopify is like having your own business of hired professionals and consultants without bearing the cost. For a simple and low fee, you can access all business functions. You can even have specific questions answered in the Frequently Asked Questions section. Shopify's blog offers advice regarding key issues you may have about your e-commerce store. You can now easily sell like a pro with Shopify!
Disclaimer: This guide will show you the best ways to utilize Shopify, but we do NOT guarantee you'll be a millionaire in regards to our brand name or make any amount of money whatsoever using Shopify.