In the dynamic world of digital marketing, where trends and tools evolve at an astonishing pace, one thing remains constant: the importance of email marketing. Aweber, a trusted name in the industry, has facilitated countless successful email campaigns. However, the landscape is brimming with alternatives, each offering a unique blend of features and benefits. This comprehensive guide will delve deep into the realm of Aweber alternatives, equipping you with the insights you need to make an informed decision that will elevate your email marketing strategy to new heights.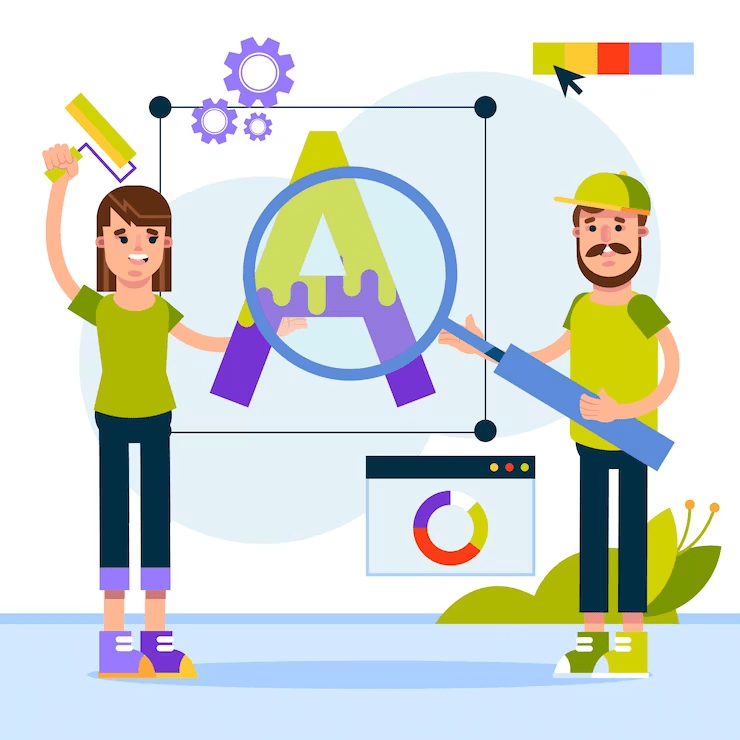 The Evolution of Email Marketing Platforms: Why Seek Aweber Alternatives?
Aweber has long been a reliable companion for marketers, aiding them in forging meaningful connections with their audience. However, as businesses diversify and marketing strategies evolve, the need for tailored solutions has never been more pronounced. This has given rise to a plethora of alternatives, each designed to cater to specific business needs, from automation to personalization.
Decoding the Criteria: Factors for Selecting the Ideal Email Marketing Platform
Before delving into the alternatives, let's establish a blueprint for selecting the perfect platform:
User-Friendly Interface: An intuitive interface facilitates smooth campaign creation for marketers at all levels of expertise.
Automation Prowess: Advanced automation enables the delivery of timely, targeted, and personalized messages.
Segmentation Mastery: Effective audience segmentation ensures that the right content reaches the right recipients.
Analytical Insights: Comprehensive analytics offer invaluable insights into campaign performance and audience engagement.
Seamless Integration: Integration capabilities with other tools create a cohesive marketing ecosystem for enhanced efficiency.
Mailchimp: Unveiling the Power of Simplicity and Creativity
Mailchimp's reputation for user-friendliness is well-deserved. Its drag-and-drop builder and an array of pre-designed templates empower marketers to craft visually captivating campaigns. Beyond aesthetics, Mailchimp's robust automation and segmentation options make it an attractive choice for both novices and experts.
GetResponse: Navigating Beyond Traditional Email Marketing
GetResponse transcends traditional email marketing by offering a suite that includes webinars and landing page creation. Its automation capabilities enable the orchestration of intricate customer journeys, while in-depth analytics provide actionable insights for refining strategies.
ConvertKit: Revolutionizing Email Campaigns for Creators and Bloggers
ConvertKit's forte lies in catering to creators, bloggers, and content-driven businesses. Its prowess in audience segmentation empowers users to send highly personalized content based on user behavior. The visual automation builder simplifies the creation of complex workflows, nurturing leads effectively.
Constant Contact: From Emails to Event Promotion and More
Constant Contact shines as an exceptional choice for businesses with a strong event focus. Its event management tools complement its email marketing features seamlessly, making it a holistic solution for event-centric marketing endeavors.
Sendinblue: Elevating Marketing Automation to a New Paradigm
Sendinblue's significance extends beyond email marketing, offering SMS campaigns and marketing automation. The integration of multiple channels within one platform simplifies the management of multichannel marketing strategies.
MailerLite: A Blend of Simplicity, Effectiveness, and Affordability
MailerLite's simplicity and affordability position it as an attractive option for small businesses and startups. Its interface offers essential features without overwhelming users, making it an optimal choice for those new to email marketing.
HubSpot: Uniting Email Marketing with Holistic Marketing Endeavors
HubSpot presents an all-in-one marketing platform encompassing email marketing, CRM, social media management, and more. This comprehensive approach is ideal for businesses aiming to unify their marketing efforts within a single ecosystem.
Benchmark Email: Scaling Campaigns Precisely for Optimal Impact
Benchmark Email's focus on scalability and personalization is tailor-made for businesses in growth mode. Its personalization features foster stronger customer relationships, driving engagement and loyalty.
ActiveCampaign: A Symphony of Automation and CRM Integration
ActiveCampaign shines as a symphony of automation and CRM integration. It's a perfect fit for businesses seeking advanced automation capabilities and seamless management of customer interactions.
Moosend: Harnessing AI for Data-Driven Email Excellence
Moosend stands out with its AI-driven features, optimizing campaigns for maximum effectiveness. For data-driven decision-makers, Moosend offers insights and recommendations to fine-tune marketing strategies.
Campaign Monitor: Where Elegance Meets Functional Brilliance
Campaign Monitor's elegant templates and intuitive platform offer an aesthetically pleasing email marketing experience. It's a choice that resonates with businesses valuing design aesthetics in their email campaigns.
Drip: Redefining Ecommerce Email Marketing Strategies
Drip's focus on ecommerce automation sets it apart. With features tailored to online stores, such as recovering abandoned carts and personalized product recommendations, Drip empowers ecommerce businesses to flourish.
Navigating the Sea of Choices: Which Aweber Alternative Suits You?
Selecting the right Aweber alternative is akin to a journey of self-discovery for your business. It requires a deep understanding of your unique requirements, objectives, and target audience. By aligning these elements, you can navigate through the sea of choices and emerge with the perfect email marketing platform that propels your campaigns to success.
Conclusion
In the ever-evolving landscape of email marketing, embracing innovation and exploring alternatives is key to staying ahead of the curve. Aweber, with its legacy, has paved the way for email marketing success, but the array of alternatives available today offers a wider spectrum of tools and capabilities. By evaluating your needs, experimenting with different platforms, and embracing change, you can harness the power of email marketing to create meaningful connections and drive impactful results.
FAQs
1. Are these alternatives suitable for beginners?
Absolutely! Many alternatives prioritize user-friendly interfaces and provide resources to support beginners on their email marketing journey.
2. Can I migrate my existing campaigns from Aweber to these platforms?
Yes, most platforms offer migration assistance to ensure a smooth transition of your campaigns and data.
3. Which alternative is best for advanced automation?
For advanced automation, platforms like ActiveCampaign and GetResponse are known for their robust capabilities.
4. Is there a free plan available with these alternatives?
Indeed, several alternatives offer free plans with limited features, allowing you to explore their functionalities before committing.
5. Can I integrate these platforms with my existing CRM system?
Most alternatives provide integration options with popular CRM systems, streamlining marketing and sales efforts.